Winter blues, singing along with The Flaming Lips & remembering Rostropovich

2009 is rolling along inevitably towards a bleak winter and new year; mid-November already and I can barely remember October at all beyond a general dark cloud of bullshit college stress, being tired and fighting off a cold. Oh, I did go and see "This is it" with Matt on Halloween night - a great film no doubt, so tragic and bittersweet. Left me feeling slightly raw, though. I guess this is our generation's Lennon or Elvis "is gone" moment. Surreal.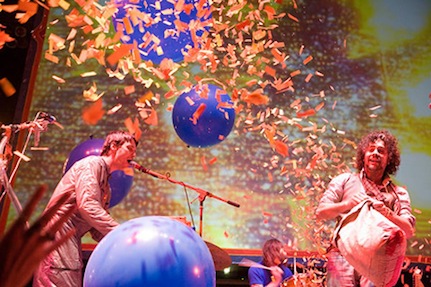 November has been better - saw the Lips last week at the Troxy in London, and if any gig can defeat the winter blues and put a smile on your face it would be theirs for sure. Confetti cannons, bouncing balloons, lazers, great songs, good times, good friends, Wayne Coyne in a plastic bubble, a room of people singing Yoshimi, Do you Realize?? and Fight Test in a booming unison... it was a tops night out, just what I needed.


Next week I'm attending a study day at the LCO where I get to take part in a music workshop that explores the links between composition & architecture. Just the mere thought of writing something that the London Chamber Orchestra might play in a workshop scenario makes me want to pee with excitement. I can't wait. Then on the 9th of December I have Fitkin's new Piano Concerto premier to attend. Suddenly Winter doesn't seem so dreary. :)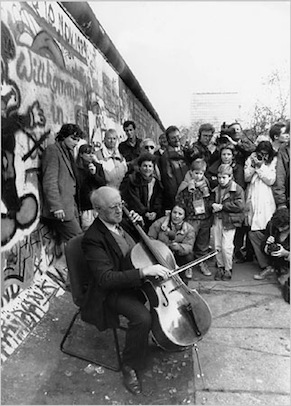 Dudley gets bigger by the day, and he's totally integrated into our lives now, it's hard to imagine what we did without him. Such a sweet pup, Matt and I had a minor scare when he ate a pig's ear a few days ago.... one minute he was happily chewing on it, next thing we knew he had gulped it down and let out a big burp. We freaked out for a bit, not knowing what to do. We looked online - which is probably the one thing a slightly paranoid puppy owner should NEVER do - and scared ourselves silly reading stories of dogs that died because of intestinal blockages, etc. We made such a fuss, but he wasn't bothered. He's a little toughian. Who will never get to nom on a pig's ear again.

Finally, I recently dug out some old Rostropovich recordings to compile into a mix tape for a friend - Lady MacBeth of Mtesnk District, the Shosta Cello Concerto and his wonderful recording of Britten's Cello Suites. Too good for words, honestly... I can't even begin to blog about how special these recordings are. I encourage anyone who likes their soviet era music to be bleak, tragicomic, intelligent, powerful and bleeding with raw downcast emotion to seek them out. Particularly the Lady Macbeth double disc from 1979. Perfection.