17/12/22 08:35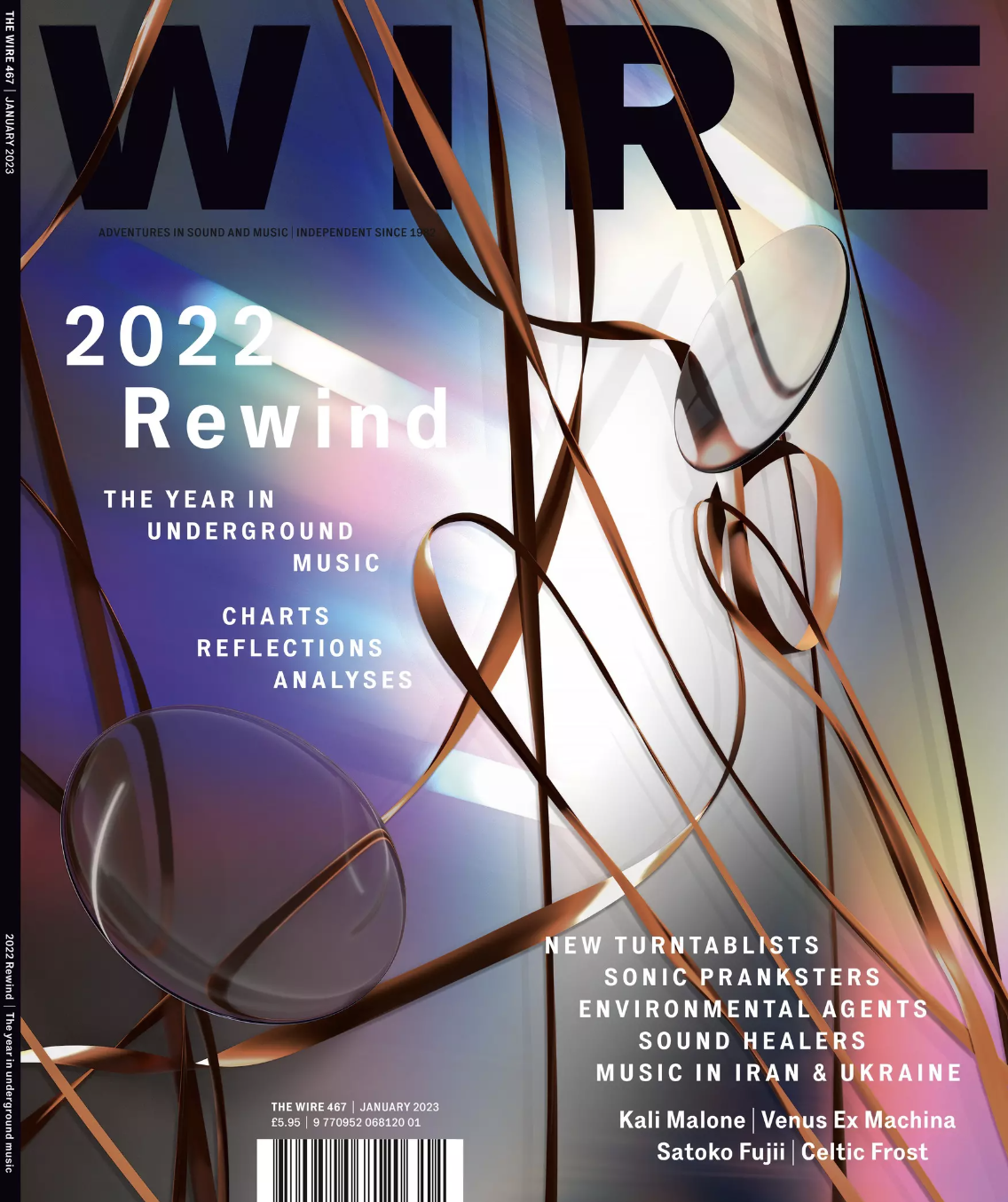 As per tradition,
The Wire
editor Derek Walmsley sent an email to all of the magazine's contributors asking for our 'best of the year' lists, and our personal reflections on how 2022 went. I was quick to respond with my lists:
top ten Releases of the Year
1
Alice Cohen
Moonrising
(Styles Upon Styles)
2 Björk
Fossora
(One Little Independent)
3
Brian Eno
FOREVERANDEVERNOMORE
4
Helms Alee
Keep This Be The Way
(Sargent House)
5
Éliane Radigue/Frédéric Blondy
Occam XXV
(Organ Reframed)
6
Kai Whiston
Quiet As Kept, FOG
(Lux)
7 Weyes Blood
And In The Darkness, Hearts Aglow
(SUB POP)
8
Nadja
Labyrinthine
(Broken Spine/Cruel Nature)
9 Coby Sey
Conduit
(AD93)
10 Die Wilde Jagd
Atem
(Bureau B)
top ten Archive Releases of the Year
1
Cheri Knight
American Rituals
(Freedom to Spend)
2 Iannis Xenakis
Electroacoustic Works
(Karlrecords)
3 Funkadelic
Maggot Brain
(Westbound)
4 John Tilbury
Keyboard Studies
(Another Timbre)
5 Denis Dufour
Complete Acoustic Works Vol 1
(Kairos)
6 David Bowie
Brilliant Adventure (1992–2001)
(Parlophone)
7 Sun Ra Arkestra
Nothing Is… Completed & Revisited
(Ezzthetics)
8 William S Burroughs
Ali's Smile
(Paradigm Discs)
9 Scritti Politti
Anomie & Bonhomie
(Rough Trade)
10 Paul McCartney
McCartney I II III
(Capitol)
But the deadline for the personal reflection came and went, I just didn't relish the thought of tracing back over what has been a strange, at times extremely shit but occasionally great, year. Then Derek emailed to ask again, and so I responded in the moment from the heart.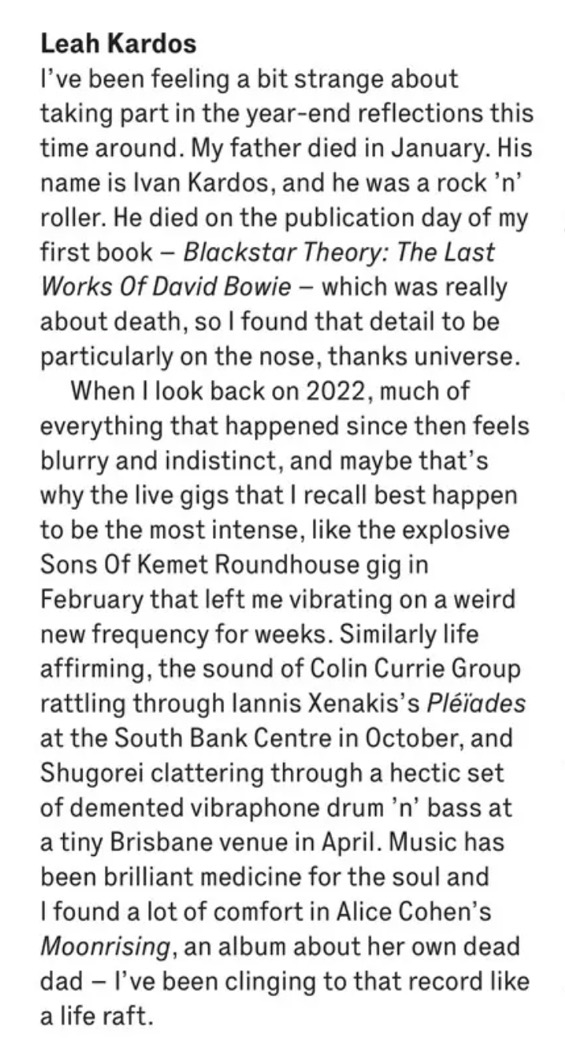 Finally, it was so surprising and so so pleasing to see
Blackstar Theory
listed third in the top ten books of the year. Feeling validated as a writer is a rare sensation, so I'm celebrating this one!
What a time it's been. Everyone I know has been going through something tough this year. Roll on 2023!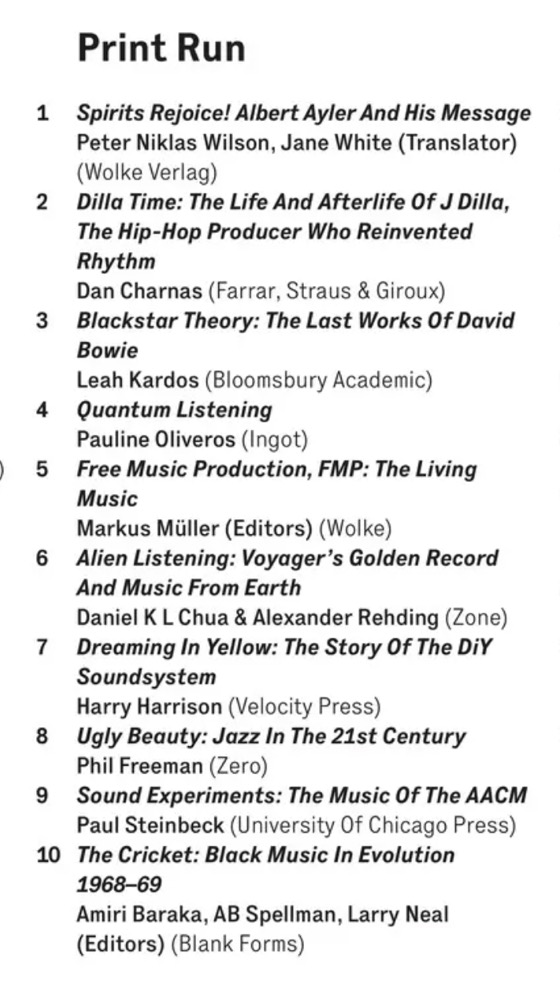 -----