15/08/22 16:32 Filed under:
Video
I've been making video blogs of the track analyses from my book. My thinking is it can be easier to understand a musical discussion when you can have examples.
I've been having a fun time with these, learning about content creation as I go. I'll keep
adding to this playlist
until they're all done.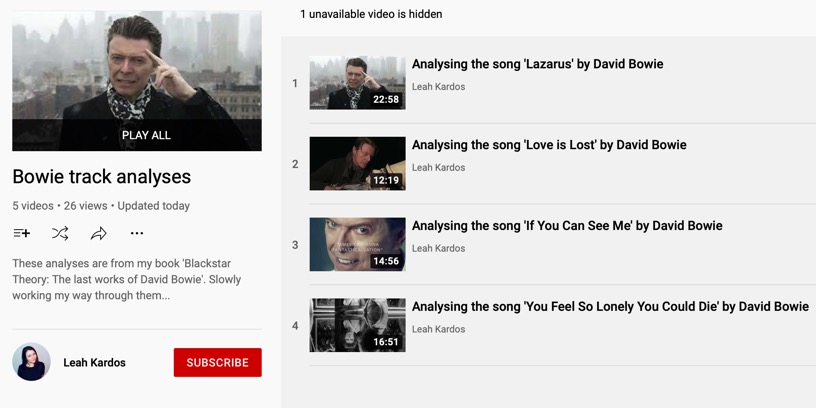 -----
2022 has been an intense year for me so far. Back in January my lovely dad died and I went back to Australia to be with my mum in the aftermath. Then, not long after returning to the UK, and not personally recovered or handling the grief very well at all, my mum got sick and I travelled back to care for her. An only child living very far away from home, this was two of my worst nightmares happening back to back. Then again, actually being back home was amazing in a way. I was able to work remotely due to the strange hybrid-reality of the pandemic. I got to reconnect with old friends and family who I love and miss very much. I got to celebrate my 43rd birthday with a solo trip to Uluru, which turned out to be an extremely special experience for me.
Since being back in the UK (again), life has been a whirlwind of stuff. A lot of it has been really great – the Stylophone Orchestra album did amazingly well, selling out of vinyl copies on Bandcamp. Our tracks were played a number of times on BBC Radio 6 Music. The orchestra performed some live shows in May and June, our first performances since 2019 when we first formed, and we also shot a music video (!) for 'Akoustiki'. I've received some fantastic responses to
Blackstar Theory
, including reviews published in
The Wire
and
Uncut Magazine
. Bigo & Twigetti released some new music that I made on my laptop while in Australia, one a re-work of a Jim Perkins track called 'In The Menagerie', the other a new composition called 'Little Beating Heart'. I've written a chapter for the forthcoming
Cambridge Companion to David Bowie
, and collaborated on an essay about analogue recording with the amazing Isabella van Elferen.
I wanted to post this update to let people know that all is well. New music is happening, a collaborative project with saxophonist Lara James that I'm really excited about. Also, a new book proposal is brewing. But first, a moment to catch my breath.
-----
[Update: I've sold out of these signed copies now - man they went quick! Thanks everyone for being so supportive.]
Thank you so much to the people who came out to help me launch
Blackstar Theory: The last works of David Bowie
last weekend at Vout-O-Reenee's in London. It was such a pleasure being with real live people in the same room, chatting, dancing and loving music together. I hadn't felt that in so long! More thanks must go to Arsalan Mohammad for hosting the Q&A. I posted a collection of some great pictures people took on the night as a
story highlight on Instagram
, if anyone's interested.
Also,
here's a link to the 4-hour Bowie disco mix
(playlist expertly selected and sequenced by Liz Tray).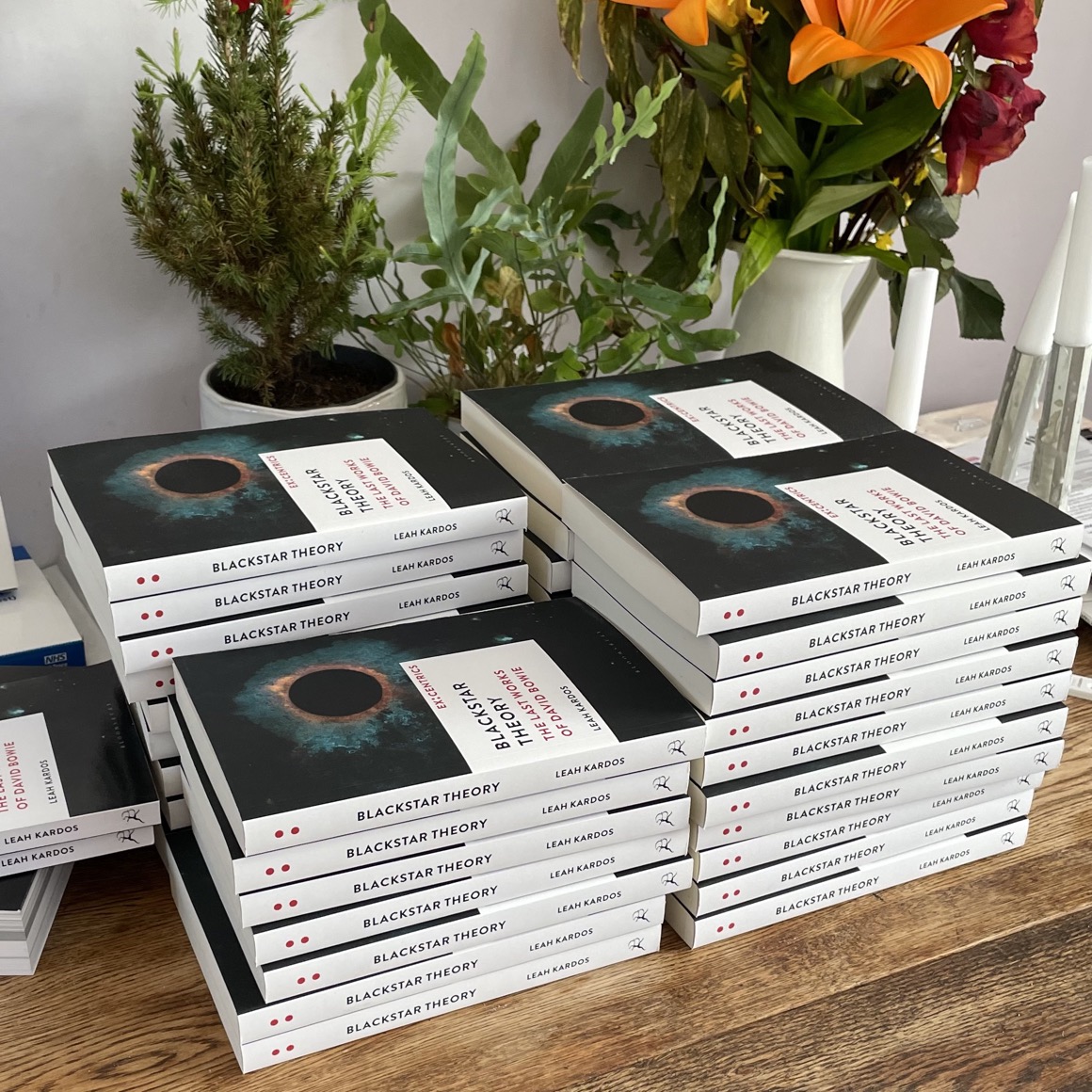 Supply chain issues and delays meant that my shipment of copies didn't arrive in time and I couldn't sell or sign any books at the launch. So that means I'm doing it here!
[update: these are old sold now].
-----