I'm doing a free talk at the 2023 Dublin Bowie Festival [Sunday Jan 15]
17/12/22 09:13 Filed under:
Event
I'm feeling excited about attending my first ever Dublin Bowie Festival in January! Anyone who knows me knows I love a Bowie party, and I've heard the Irish Bowie parties are the best in the game.
I'll be giving a
free talk/presentation/thing about
Blackstar Theory: The Last Works of David Bowie
at 3:30pm on Sunday the 15th January at Whelans.
I'll also be part of the Aladdin Sane Listening Party on Saturday (14th) at 3pm, on a panel with Gerry Leonard and BP Fallon.
It's going to be a fun time! Tickets available here:
https://www.dublinbowiefestival.ie/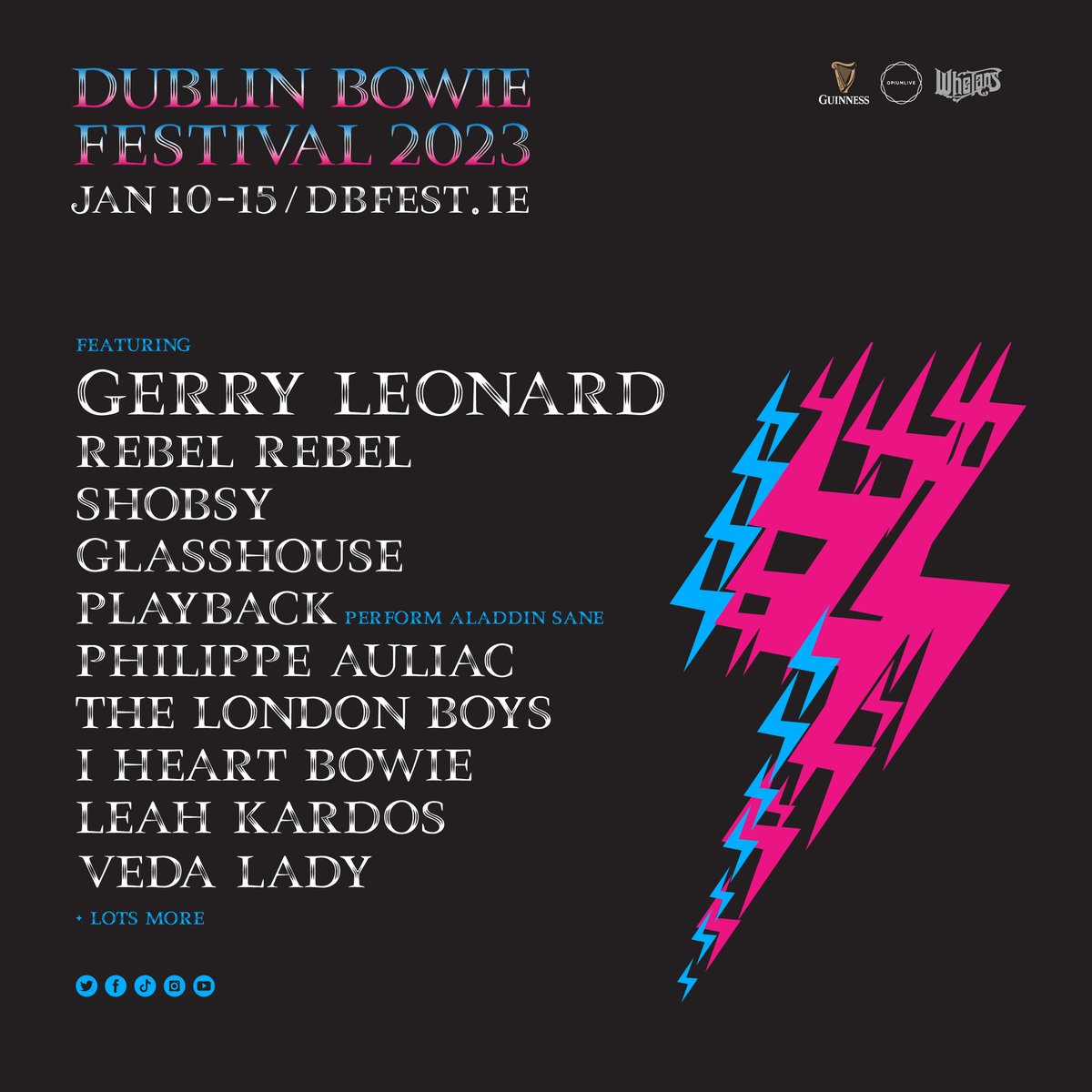 Update: That was a lot of fun! Here's a video of my talk from the Saturday: