12/07/21 21:06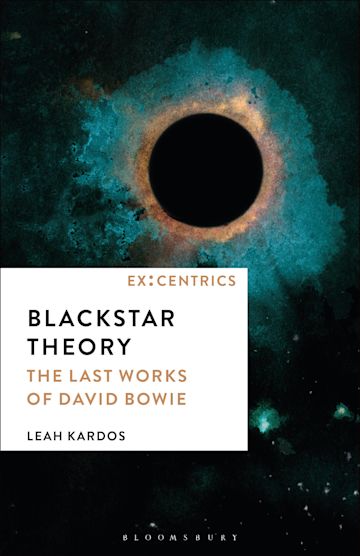 Ok it's been a while since I've updated this blog. In addition to generally trying to survive, and staggering through another very strange pandemic-altered academic year, I've also been busy working on this, my first book. It took many, many all-nighters, and has left me with a lingering laptop-related neck-and-shoulder injury. It's been a welcome distraction, and a real wild ride, I don't think I've worked so hard - in terms of energy, effort and care - on anything in my life. I'm desperate for people to read it, but also terrified at the thought of people reading it. Anyway, here's a blurb:
Blackstar Theory
dives deep into Bowie's ambitious last works: the surprise 'comeback' project
The Next Day
(2013), the off-Broadway musical
Lazarus
(2015) and the album that preceded the artist's death in 2016 by two days,
★
(pronounced Blackstar). The book explores the swirl of themes that orbit these projects from a starting point in musical analysis and features new interviews with key collaborators from the period: producer Tony Visconti, graphic designer Jonathan Barnbrook, musical director Henry Hey, saxophonist Donny McCaslin and assistant sound engineer Erin Tonkon.
Together, these works tackle the biggest of ideas: identity, creativity, chaos, transience and immortality. Their themes entangle realities and fictions across space and time; a catalogue of sound, vision, music and myth spanning more than 50 years is subjected to the cut-up; we get to the end only to find signposts directing us back to the very start. They enact a process of individuation for the Bowie meta-persona and invite us to consider what happens when a star dies. In our universe, dying stars do not disappear - they transform into new stellar objects, remnants and gravitational forces. The radical potential of the Blackstar is demonstrated in the rock star supernova that creates a singularity resulting in cultural iconicity. It is how a man approaching his own death can create art that illuminates the immortal potential of all matter in the known universe.
Blackstar Theory: The Last Works of David Bowie
will be out in January 2022 (e-pub in Dec 2021) and is
now available to pre-order.
-----