A book chapter about digital creativities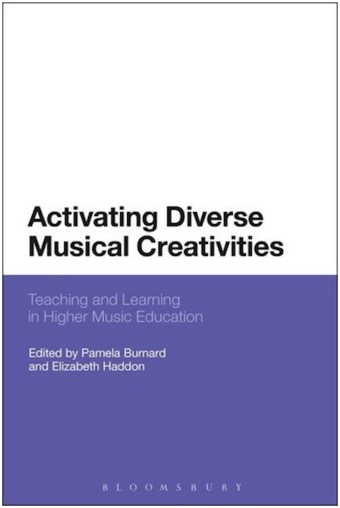 I was honoured to be asked to contribute a chapter to this edited book - my chapter being all about digital creativities, relating to my ideas and experiences as an educator.

It's available from Bloomsbury from the 29th of January as a hardback, paperback or e-book.


http://www.bloomsbury.com/uk/activating-diverse-musical-creativities-9781472589118/
"This book treats with freshness and vitality issues that are crucial for educators in higher education and beyond. The international and multi-disciplinary group of scholars – anthropologists, psychologists, musicians, artists and art educators – engage us in deeply educational issues and experiences...Enthusiastically recommended!" – Liora Bresler, Professor of Curriculum and Instruction, College of Education, University of Illinois, USA
"This is an illuminating and long-overdue book that celebrates the myriad ways in which musicians engage their creativity, both as they develop their expertise and then as professionals. In many contexts, we are experiencing acute needs to champion innovative artistic practices whilst at the same time maintaining the qualities of traditional practices. It is clear that creative entrepreneurship is essential to future success, and this book helps to demystify its principles and practice. It is a must-read for all those engaged in higher music education." – Helena Gaunt, Vice Principal and Director of Academic Affairs, Guildhall School of Music & Drama, UK

***UPDATE: It's here!

I received a hardback copy of the book from the publishers and I thought it was rather pretty! Also, amazed my reference to Kanye West got through the edit...