Happy recording times
The new album is very much happening and I am so excited to finally get some recordings down for it. Last weekend I went down to London's Premises studios with
Laura
(my amazing voice for this project) and fellow composer and Bigo & Twigetti labelmate
Jim Perkins
to get the vocal and keyboard tracks done.

I didn't manage to get any photos of Laura in action because I was too busy squealing with excitement at how amazing everything was sounding. She did such an incredible job, it almost pains me to make you wait to hear the results. I did, however, manage to get some photos of the delicious vintage keyboards I borrowed for the weekend. Total keyboard porn.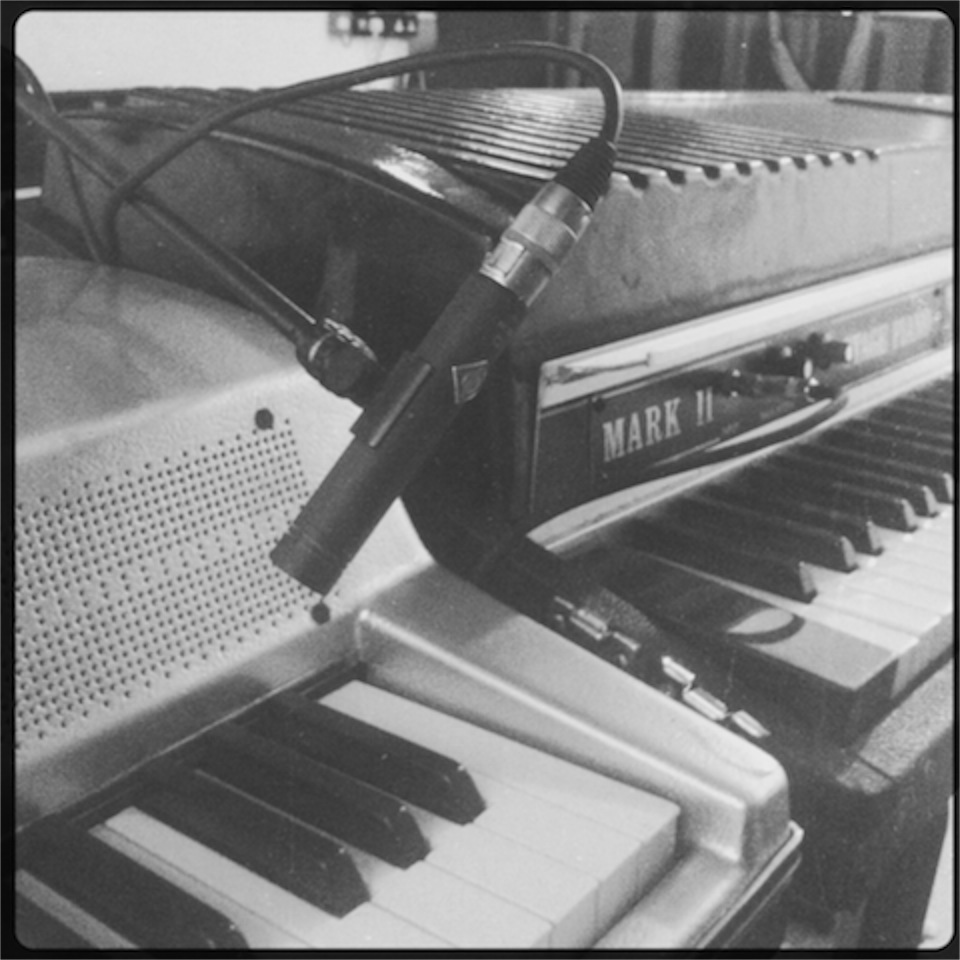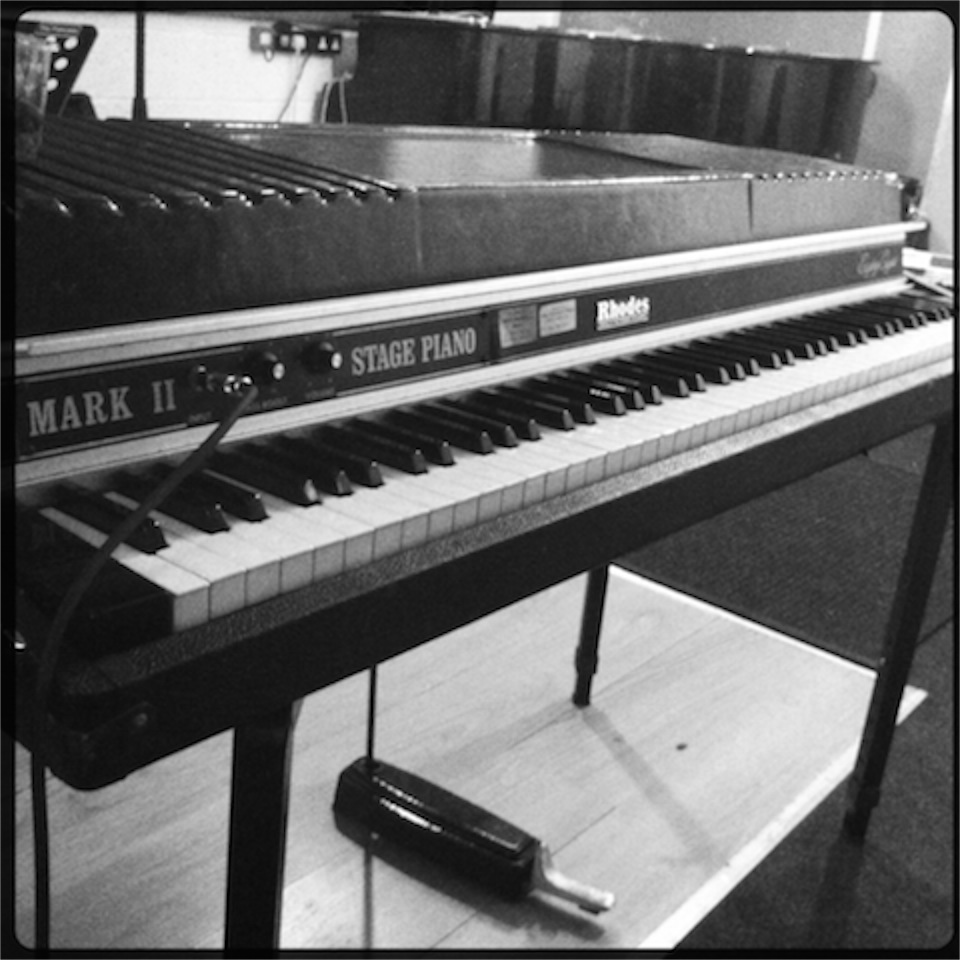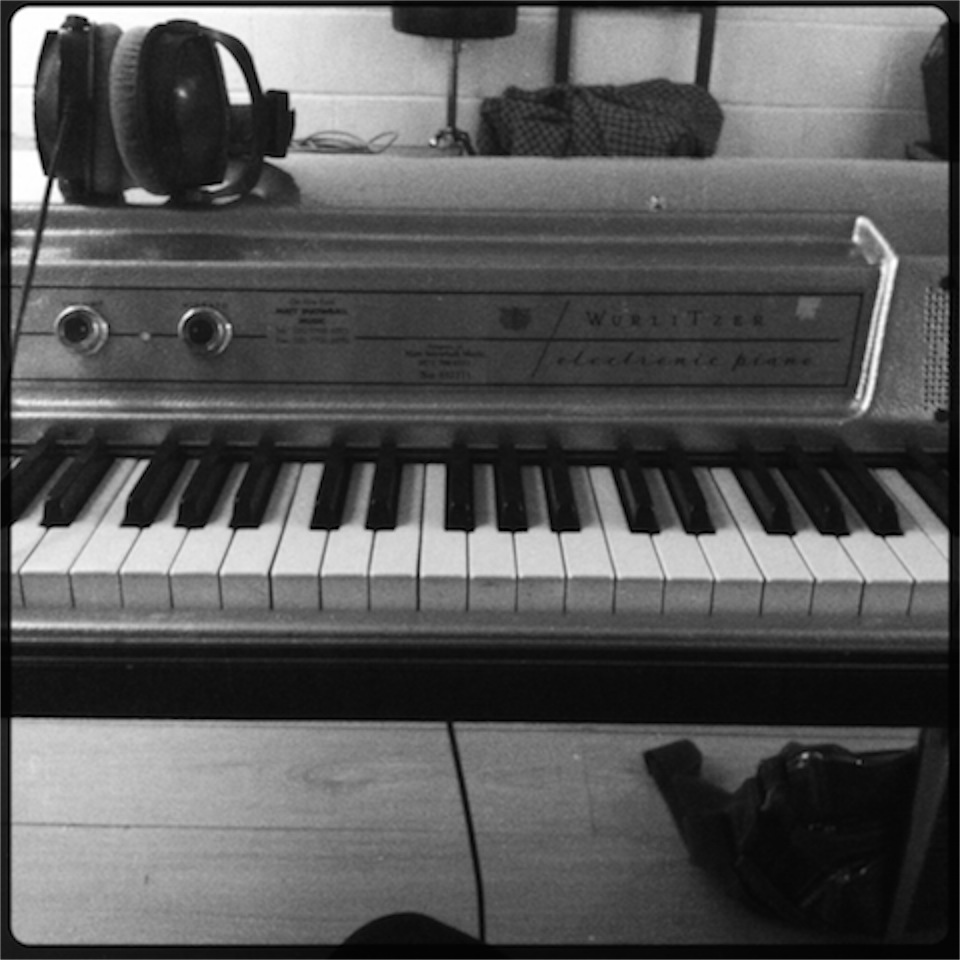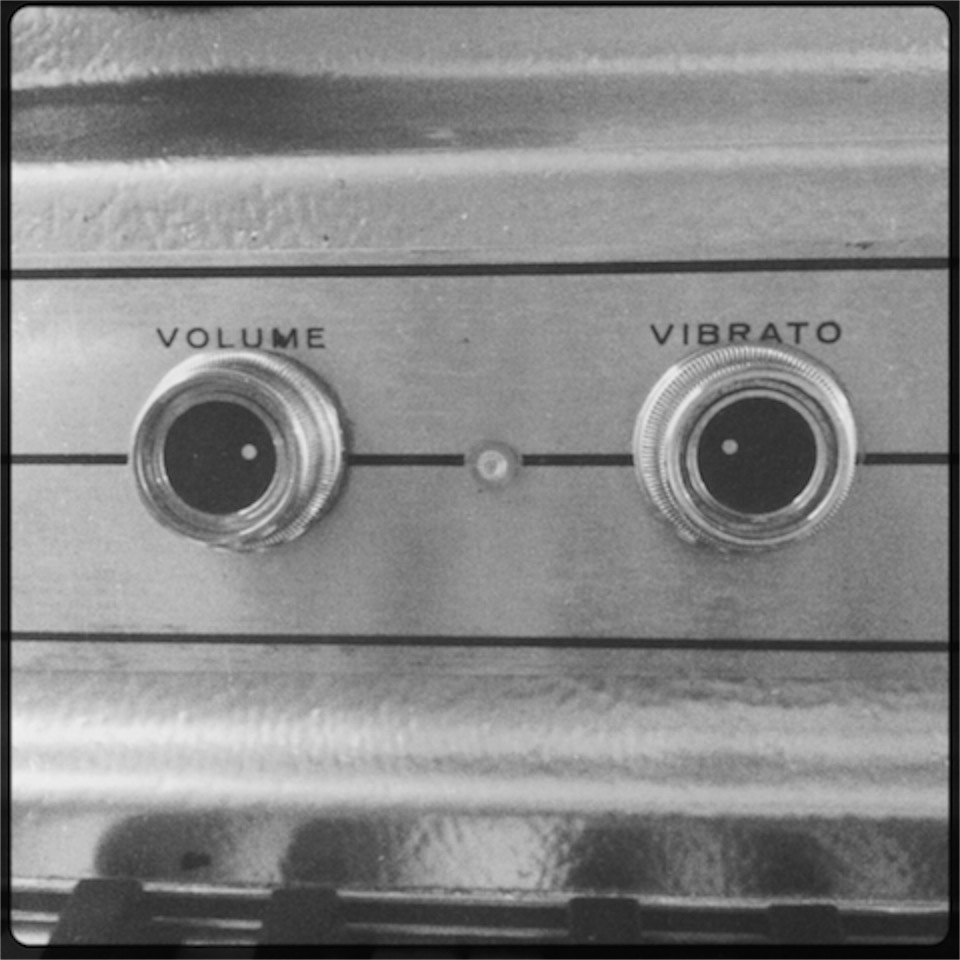 I got the Rhodes stage 88 and the Wurly EP200 from Matt Snowball backline hire, whose service I can highly recommend. Totally helpful and reliable, and the high quality vintage kit seems to be lovingly maintained. Needless to say, I now need a Wurly in my life; if only to soothe myself to sleep each night with some gentle buttery chords.

A few days prior to these sessions, I was at Kool World studios in Luton with George Hinchcliffe (of 'Ukulele Orchestra of Great Britain' fame), recording material for his new album (which I am producing). He brought along what I can only describe as an abundance of ukuleles: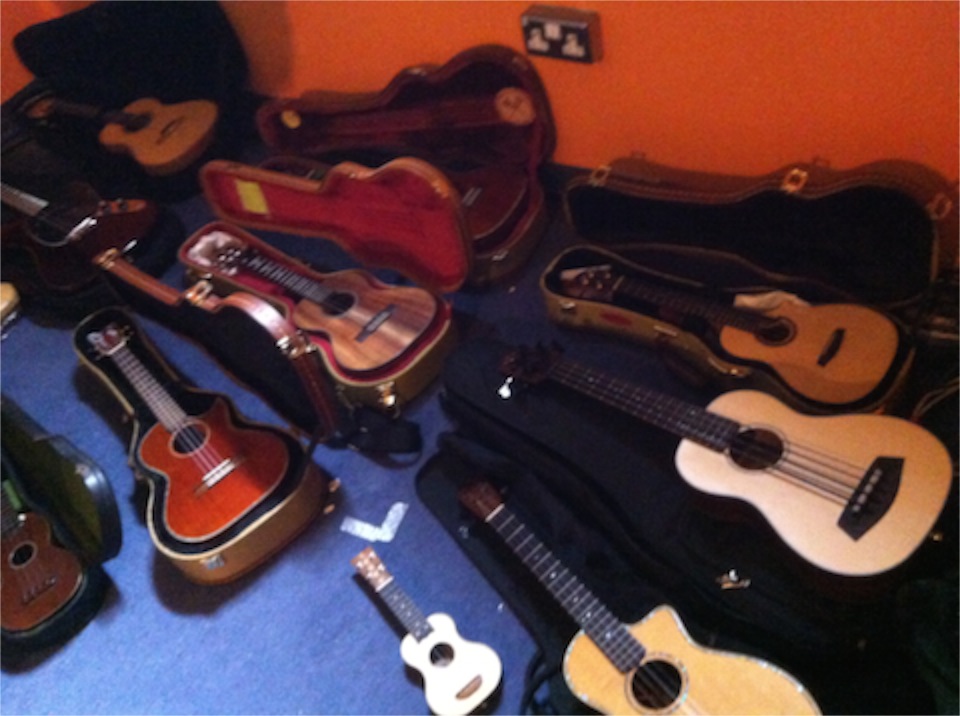 This little one, in particular, summons up strange maternal instincts within me when I hold it...