Notes On Blindness
11/05/16 18:27 Filed under:
Work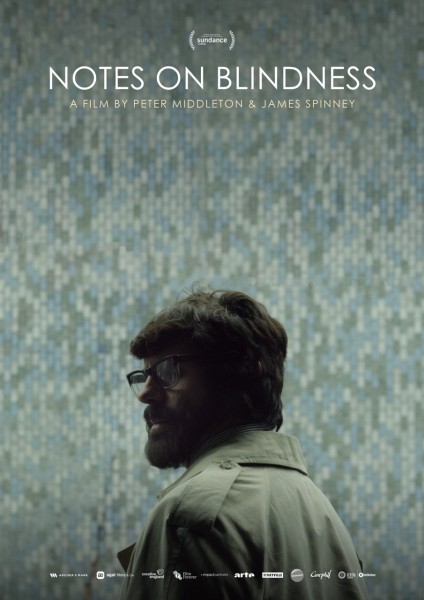 I was thrilled to be able to contribute some original music and instrumental arrangements to this wonderful film, working in collaboration with my partner Ben Dawson, under the guidance of my good friend James Ewers who wrote and produced most of the original soundtrack.
Based on the Emmy Award-winning short film of the same name,
Notes on Blindness
is the debut feature from Writer-Directors Peter Middleton & James Spinney, whose work explores new approaches in the documentary form. The project is based on the audio diaries of writer and theologian John Hull, who – after decades of steady deterioration – became totally blind in 1983.
To help him make sense of the upheaval in his life, he began keeping a diary on audio-cassette.
Over three years he recorded in excess of sixteen hours of material – a unique testimony of loss, rebirth and renewal, which excavates the interior world of blindness. Neurologist Oliver Sacks described John's account as 'the most extraordinary, precise, deep and beautiful account of blindness I have ever read. It is to my mind a masterpiece.'
Embedding original documentary elements within cinematic interpretations and textured sound design (from acclaimed Supervising Sound Editor Joakim Sundström), the filmmakers take the viewer on an illuminating and deeply personal journey deep into what John calls "a world beyond sight".
The film will be released in the UK on July 1st with Curzon Artificial Eye.
"Elegant, evocative and deeply affecting" Wendy Ide, Screen Daily

"One of Sundance's most visually arresting documentaries" Patricia Thomson, American Cinematographer