Bowie Odyssey 73: Simon Goddard in Conversation with Leah Kardos
Looking forward to chatting with author Simon Goddard about the latest edition of his BOWIE ODYSSEY series, looking at Bowie's life and career in 1973 - a year jam packed with drama, debauchery, triumph, confusion, exhaustion and much more.
The event is hosted by the Walthamstow Rock n Roll Book Club, and will be happening on Tues 23 May at Walthamstow Trades Hall, E17 4RQ.
After the talk there'll be a book signing, and then a "proper Bowie/Roxy disco" with DJ Steve Proctor.
Tickets are available here.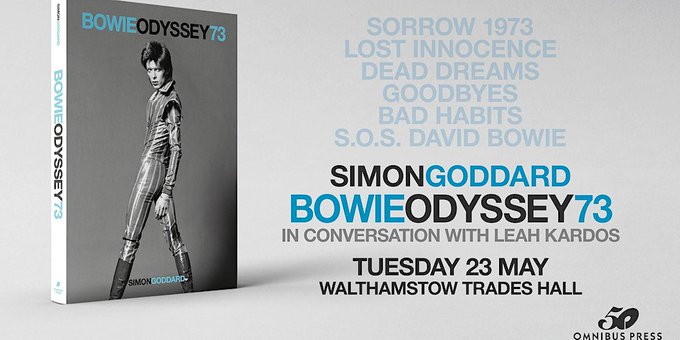 UPDATE: What fun! Top quality Bowie chats were had. Big thanks to Omnibus and the Walthamstow Rock n Roll Book Club for inviting me (I nicked the below photo from the E17 rock book club's
Facebook
- cheers Mark).