Playlisted - WNYC New Sounds
09/01/16 13:52 Filed under:
Radio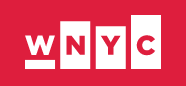 Feeling honoured to have my music featured recently on WNYC's fantastic New Sounds show.
Click HERE
to check out the podcast and listen to music from my Machines project (featuring vocalist Laura Wolk-Lewanowicz), along with beautiful music by Julianna Barwick, Beverley Johnston and Elizabeth Brown.


Quite recently a friend asked me to create a playlist of my own music - something I've never done before! I chose this selection, what I consider to be my more gentle pieces. If you play it in the hopes of trying to get to sleep I promise you there aren't many sudden loud bits.