Ruthless Jabiru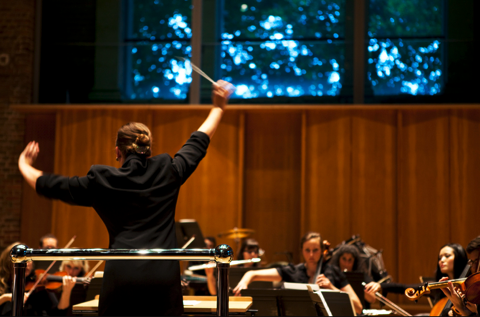 Ruthless Jabiru, performing at the City of London Festival, 2011, conducted by Kelly Lovelady.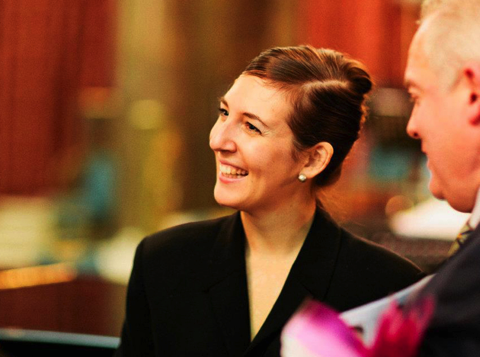 Artistic Director and conductor Kelly Lovelady. Photo © Paul Talbot Photography


I'm so happy to announce that I have been commissioned for a major new work by Kelly Lovelady's all-Australian London-based chamber orchestra Ruthless Jabiru. Aiming for a premiere performance in London in March 2013, it will be a 15 minute piece for strings that abstractly explores themes of modern sensuality and sound. Here's a little snippet from my proposal that explains what I hope to achieve:


Focussing on a language characterised by texture, timbre and harmony, I would like to compose a continuous 15 minute work for string orchestra (Ruthless Jabiru) that abstractly explores ideas of modern sensuality, in particular aggressive feminine sexuality, and notions of power and control. Nothing timid or pastel here, nor will it be overly dark and morose, but a picture painted in vivid beautiful colours. I would like to tease out some ideas about the language that is implied by the contentious term "woman composer" and twist them around, subverting expectations.
The string orchestra is the perfect ensemble to orchestrate with a view to pinching ideas from the realm of the studio composer/producer, where the sonic and timbral possibilities are so diverse and flexible, and yet from a sound world so well worn and timbral language so familiar. I want to play with compositional and sonic concepts that I commonly hear being exploited in studio based music production, but rarely in orchestral writing; ideas that relate to perception, psychoacoustics and the communicative power of timbre. Observing the internal listening process, which is coloured by context, and then trying to recreate that sensation externally in a concert hall. I want to try and emulate the throbbing compression effect of "ducking" to play with sound priorities in a live performance space - perhaps turning tiny sounds into giants and the well known big sounds of a string orchestra into something very distant and small. Real and 'fake' reverberence to achieve illusions of distance and size.
These are just some of the ideas I wish to play with, to add new colours to the tonal pallette in order to furnish and illustrate a (what will probably be quite dirty) story.